Bar blender "Quamar" T82/1
310,00 €
Ex Tax: 256,20 €

Bar blender "Quamar" T82/1
Bar blender "Quamar" T82/1
The classical equipment for cafes: solid and made to resist for frequent use. In addition the blender T82/1 is provided with a powerful and silent motor.
Bar Blender QUAMAR T82/1
Switch: two speed
Turn speed: 17.000/min
Dimensions: 160x160x430 mm (width x depth x height)
Power: 200 W / 230 V
Glass: in polycarbonate with handle
Glass capacity: 1 lt
The quiet and efficient motor
Blades: stainless steel
Body: aluminium
Net weight: 3.5 Kg
Colors: shining aluminium, silver gray
Options: stainless steel cone for milk shakes, stainless steel container (T82/1-2A0241)
Made in Italy.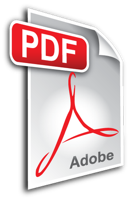 Want to be sure you're paying the lowest price?
We guarantee it.

We are making everything possible to provide you the best products on the lowest prices possible. Due to the higher number of products in our store we think that is possible some of the prices on our products to not be accurate.

If you find one of our products with lower price than ours, please use this form. We will compare the prices and will offer you the product on the same price!
Here's how it works:

1. Found a cheaper price?
2. Ask us for a price match - Just fill out the form and we'll check the details.
3. If you are correct, we will offer you the product for the same price and you can enjoy your stay knowing you got the lowest price.
---
Related Products