Blast chiller and shock freezer "Coolhead" RF5
2417,58 €
Ex Tax: 1998,00 €

Blast chiller and shock freezer "Coolhead" RF5
Blast chiller and shock freezer "Coolhead" RF5
Blast chiller and shock freezer "Coolhead Europe" RF5
Dimensions: 750x700x850 mm
Capacity: 5 x GN 1/1 or 5 x 600x400 mm
Camera dimensions: 620X400X360 mm
Distance between GN trays: 65 mm
Power: 0.9 kW / 230 V
Electric energy consumption (KWh/24h): 2.5 Еlectronic control
Cooling capacity: +90 °C/ +3 °C
Freezing capacity: +90 °C/ -18 °C
Output:
Positive temperature chilling cycle: 13 kg
Negative temperature chilling cycle: 7.5
Built-in refrigerated unit, air condensation
Refrigerant gas R404A
Indirect ventilation (air flows don't go directly to food, but are directioned to chamber sides)
Door micro switch to stop the fan when the door is opened
Completely in stainless steel AISI 304
Buzzer alarm
Error messages directly in display
Perfect insulation 60 mm thick, CFC free
Water condensate tray, to collect condensation
Adjustable feet
Safety device: Motor thermal protection
Made in Italy.
Weight: 95 kg
Made in Italy.
www.coolheadeurope.com
www.restoranu.eu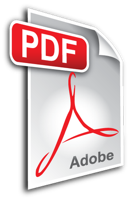 Want to be sure you're paying the lowest price?
We guarantee it.

We are making everything possible to provide you the best products on the lowest prices possible. Due to the higher number of products in our store we think that is possible some of the prices on our products to not be accurate.

If you find one of our products with lower price than ours, please use this form. We will compare the prices and will offer you the product on the same price!
Here's how it works:

1. Found a cheaper price?
2. Ask us for a price match - Just fill out the form and we'll check the details.
3. If you are correct, we will offer you the product for the same price and you can enjoy your stay knowing you got the lowest price.
---
Related Products