Hot Water Boiler "Fetco" HWB-2
665,84 €
Ex Tax: 550,28 €
Hot Water Boiler "Fetco" HWB-2
Hot Water Boiler "Fetco" HWB-2
Professional Hot Water Boiler for smaller applications FETCO HWB-2
Capacity: 7.6 L
Efficiency  liters/hour: 25
Flow Rate liters/min.: 5.9
Power: 3.2 kW / 230 V 1F
Number of heating elements.: 2x 1,7 kW
Dimensions: 220x390x531mm
Weight: 6.7 kg.
Ensures continuous flow of water
Allows effortless programming of the desired water temperature (82°-96° C)
Indicates current water temperature and alerts when the desired water temperature has been reached
Ensures durability in a stylish look
Guarded hot water faucet for added protection
Completely insolated water tank guarantees efficient use of energy and prevents scalding
Keeps your serving area spill-free and allows for easy cleaning.
USA.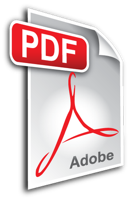 Want to be sure you're paying the lowest price?
We guarantee it.

We are making everything possible to provide you the best products on the lowest prices possible. Due to the higher number of products in our store we think that is possible some of the prices on our products to not be accurate.

If you find one of our products with lower price than ours, please use this form. We will compare the prices and will offer you the product on the same price!
Here's how it works:

1. Found a cheaper price?
2. Ask us for a price match - Just fill out the form and we'll check the details.
3. If you are correct, we will offer you the product for the same price and you can enjoy your stay knowing you got the lowest price.
---
Related Products