Meat Grinder Knive mod. 22 (Unger)

Meat Grinder Knive mod. 22 (Unger)
Meat Grinder Knive mod. 22 (Unger)
Meat Grinder Knive mod. 22 (Unger system)
High-quality stainless steel blades SALVADOR
Blade dimensions: 18x 67.5 mm
Hole diameter Ø: 12x16 mm
Weight: 118 g
Knives single body, with changeable blades and ring style coupled with two plates ensures perfectly uniform cutting.
Precision mechanical tooling individually controlled, combined with an accurate hardening process ensure perfect cutting and long life. Plates are available with hub and hubless.
The trade mark "Bruno Salvador" certifies the real authentic products made only by "Salvador"
SALVADOR and SALVINOX meat mincer plates and knives are made with prime quality hard-wearing stainless steel.
Made in Italy.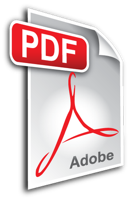 Want to be sure you're paying the lowest price?
We guarantee it.

We are making everything possible to provide you the best products on the lowest prices possible. Due to the higher number of products in our store we think that is possible some of the prices on our products to not be accurate.

If you find one of our products with lower price than ours, please use this form. We will compare the prices and will offer you the product on the same price!
Here's how it works:

1. Found a cheaper price?
2. Ask us for a price match - Just fill out the form and we'll check the details.
3. If you are correct, we will offer you the product for the same price and you can enjoy your stay knowing you got the lowest price.