Outside vacuum packaging machine "Fimar" MSD/300
560,00 €
Ex Tax: 462,81 €
Outside vacuum packaging machine "Fimar" MSD/300
Outside vacuum packaging machine "Fimar" MSD/300
An appliance for prolonging food conservation times by maintaining the organoleptic characteristics intact.
Via the use of appropriate bags and containers a vacuum is created that stops bacteria proliferation at low temperatures.
Solenoid valve rapid opening of the heat seal bar - dry pump.
All models are automatic, digital and are provided with a height adjustment sensor.
Accessories: embossed bags in various sizes - embossed rolls to obtain bags of the desired length.
 
Outside vacuum packaging machine "Fimar" MSD/300
Dimensions: 390x310x200 mm
Hot-weld sealer: 320 mm
Power: 0,49 kW/ 230 V
Vacuum pump: 0,9 m³/h
Vide max possible: 80%
Stainless steel body
Net weight: 7 kg
Italy.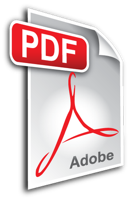 Want to be sure you're paying the lowest price?
We guarantee it.

We are making everything possible to provide you the best products on the lowest prices possible. Due to the higher number of products in our store we think that is possible some of the prices on our products to not be accurate.

If you find one of our products with lower price than ours, please use this form. We will compare the prices and will offer you the product on the same price!
Here's how it works:

1. Found a cheaper price?
2. Ask us for a price match - Just fill out the form and we'll check the details.
3. If you are correct, we will offer you the product for the same price and you can enjoy your stay knowing you got the lowest price.
---
Related Products