White plastic container for pizza dough, 60x40x10 cm

White plastic container for pizza dough, 60x40x10 cm
White plastic container for pizza dough, 60x40x10 cm
White plastic container for pizza dough
External measurements: 600x400 h100 mm
Internal measurements: 570x370 h90 mm
Capacity: 19 L
Unit weight: 1.35 kg
Produced in polyethylene certified for alimentary use
Made of alimentary polyethylene
Suitable for food contact
Closed-end and ribbed bottom
Closed sides
Resistant to temperatures from - 40° to +80° and up to +120° during washing
Colours: white
Perfect for the maintenance and preservation of the pizza dough
Ideal for storage
Made for not absorbing odours and easy to clean
Resistant and light weighted
Stackable so as to prevent the entry of dust and impurities
Dishwasher safe
Made in Italy.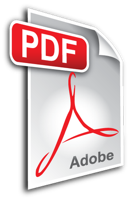 The new range of pizza cases comes from a design studied to lay out the pizza dough in complete safety. 
Want to be sure you're paying the lowest price?
We guarantee it.

We are making everything possible to provide you the best products on the lowest prices possible. Due to the higher number of products in our store we think that is possible some of the prices on our products to not be accurate.

If you find one of our products with lower price than ours, please use this form. We will compare the prices and will offer you the product on the same price!
Here's how it works:

1. Found a cheaper price?
2. Ask us for a price match - Just fill out the form and we'll check the details.
3. If you are correct, we will offer you the product for the same price and you can enjoy your stay knowing you got the lowest price.
---
Related Products