Freezer cabinet "Coolhead" RN 700
Freezer cabinet "Coolhead" RN 700
Freezer cabinet "Coolhead" RN 700
Freezer cabinet "Coolhead" RN 700
External dimensions: 740x828x2050 mm
Inner dimensions: 600x690x1475 mm
Capacity: 700 liters
Temperature: -18 °C ~ - 22°C
Rated power: 540 W / 230 V
Electric defrost
Compressor: Embraco
Refrigerant: R404A
Ventilated cooling (increased internal air flow)
Compressor cycle defrost
New cassette system with great advantages in product reliability, stock managing and after sales
The new generation control panel "DIXELL" Blue Line
Digital thermostat with a new energy-saving algorithm
Energy efficient refrigeration with thicker foaming insulation 70 mm per side
Includes 3+1 adjustable GN 2/1 (650x530 mm) Anti-flipping shelves
All shelves mounted with anti-flipping system
Door clip with activation of internal LED light
Lock fitted as standard
Solid stainless steel self closing and self sealing door
Reversible doors
Innovative door heating system
Anti-condensation thermal-braker on door frame
Replaceable, long-life magnetic door gasket
4 adjustable feet (Min height 125 mm / Max height 185 mm)
Durable, hygienic, easy to clean and aesthetically pleasing stainless steel surfaces
Curved edge for easy cleaning
Stainless steel exterior and interior
Net weight: 124 kg
Gross weight 137 kg
Italy.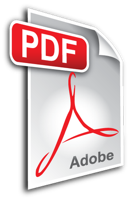 Want to be sure you're paying the lowest price?
We guarantee it.

We are making everything possible to provide you the best products on the lowest prices possible. Due to the higher number of products in our store we think that is possible some of the prices on our products to not be accurate.

If you find one of our products with lower price than ours, please use this form. We will compare the prices and will offer you the product on the same price!
Here's how it works:

1. Found a cheaper price?
2. Ask us for a price match - Just fill out the form and we'll check the details.
3. If you are correct, we will offer you the product for the same price and you can enjoy your stay knowing you got the lowest price.
Prašome užpildyti žemiau esančią formą:
*
Privalomi laukai
1540,00 €
Be PVM: 1272,73 €