Pass Through Dishwasher "Omniwash" ELITE 62P/S
Pass Through Dishwasher "Omniwash" ELITE 62P/S
Pass Through Dishwasher "Omniwash" ELITE 62P/S
The Elite range is a quality range of glasswashers, dishwashers, twin tank dishwashers and utensil washers.
Elite is designed to deliver consistent washing results while being easy to use with low running costs.
Each model in the Elite range is designed and built to deliver a long, durable lifetime.
Pass Through Dishwasher "Omniwash" ELITE 62P/S

Cassette: 500x500 mm
Output units. per hour.: 3000-1500 glasses, 1080-540 plates
Washing time: 60/120 s
Number of cycles per hour.: 60/30
You can wash 430 mm tall glasses
Dimensions: 704x962x1474/1904 mm
Power: 10.5 kW / 400 V
Boiler capacity: 9 L
Boiler power: 9 kW
Wash bath capacity: 55 L
Wash bathroom heating power: 4.5 kW
Wash pump power: 1.5 kW
Noise level: 62 dBa
Weight: 105 kg
Italy.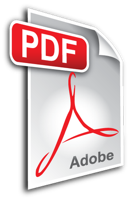 Want to be sure you're paying the lowest price?
We guarantee it.

We are making everything possible to provide you the best products on the lowest prices possible. Due to the higher number of products in our store we think that is possible some of the prices on our products to not be accurate.

If you find one of our products with lower price than ours, please use this form. We will compare the prices and will offer you the product on the same price!
Here's how it works:

1. Found a cheaper price?
2. Ask us for a price match - Just fill out the form and we'll check the details.
3. If you are correct, we will offer you the product for the same price and you can enjoy your stay knowing you got the lowest price.
Prašome užpildyti žemiau esančią formą:
*
Privalomi laukai