Rolling machine "Pizza Group" RM35A
Rolling machine "Pizza Group" RM35A
Rolling machine "Pizza Group" RM35A
Rolling machine "Pizza Group" RM35A
Dimensions: 470x500x730 mm
Pizza diametre: 14÷34 cm
Dough weight: 80÷400 g
Absorbed power: 0,25 kW
Stainless steel body
Net weight: 35 kg
Made in Italy.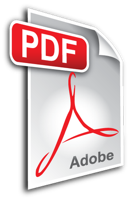 Rolling machines do not need specialized staff and they are suitable to save time. Except for the Export models, which cannot have it, the foot-pedal, incorporated, does operator's job easier.
 These machines solve all problems related to shaping the dough for pizza, bread, cakes, little pies, etc. 
They work without warming the dough and keep unaltered its characteristics;
the thickness and diameter of the disc are adjustable through the grip fitted beside the rolls.
The wide models range gives a high flexibility of dough diameters. ETL Certification for some models.
Want to be sure you're paying the lowest price?
We guarantee it.

We are making everything possible to provide you the best products on the lowest prices possible. Due to the higher number of products in our store we think that is possible some of the prices on our products to not be accurate.

If you find one of our products with lower price than ours, please use this form. We will compare the prices and will offer you the product on the same price!
Here's how it works:

1. Found a cheaper price?
2. Ask us for a price match - Just fill out the form and we'll check the details.
3. If you are correct, we will offer you the product for the same price and you can enjoy your stay knowing you got the lowest price.
Prašome užpildyti žemiau esančią formą:
*
Privalomi laukai
1000,00 €
Be PVM: 826,45 €