Semi professional dryer Whirlpool 3LCED9100WQ (9 kg)
Semi professional dryer Whirlpool 3LCED9100WQ (9 kg)
Semi professional dryer Whirlpool 3LCED9100WQ (9 kg)
Semi professional dryer Whirlpool 3LCED9100WQ
Dimensions: 686x734x997 mm
Loading capacity: 9 kg.
Capacity: 190 liters
Number of available programmes: 3
Power: 4.3 kW / 230 V
Heating type: electric
Electronic control panel
Liquid crystal panel
Revolutions per min.: 49
Drum diameter: 667 mm
Drum material: Powder Coat
Large door opening 138 degrees
Weight: 60 kg
Packed dimensions: 736x788x1020mm
Gross weight: 65 kg
Made in USA.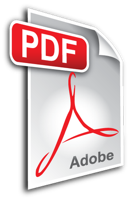 Want to be sure you're paying the lowest price?
We guarantee it.

We are making everything possible to provide you the best products on the lowest prices possible. Due to the higher number of products in our store we think that is possible some of the prices on our products to not be accurate.

If you find one of our products with lower price than ours, please use this form. We will compare the prices and will offer you the product on the same price!
Here's how it works:

1. Found a cheaper price?
2. Ask us for a price match - Just fill out the form and we'll check the details.
3. If you are correct, we will offer you the product for the same price and you can enjoy your stay knowing you got the lowest price.
Prašome užpildyti žemiau esančią formą:
*
Privalomi laukai
1245,37 €
Be PVM: 1029,23 €