Semi professional washer Whirlpool AWM 9200 WH (10 kg)
Semi professional washer Whirlpool AWM 9200 WH (10 kg)
Semi professional washer Whirlpool AWM 9200 WH (10 kg)
Semi professional washer Whirlpool AWM 9200/WH (10 kg)
LARGE CAPACITY
Thanks to the 92 lt. stainless steel drum, and 150° opening angle, it is
possible to wash up to 10 kg of linen each cycle.
EASE OF USE
An electronique central system ensures an easy programming with a 23 hour start delay; the remaining time indicator informs on the status of the programme.
15 PROFESSIONAL PROGRAMMES
Up to 15 programmes to satisfy every need with perfect results.
6TH SENSE TECHNOLOGY
Sense, adapt and control for excellent outcome and optimization of resources. Guarantees outstanding results. It adapts the washing parameter according to the specific load saving up to 30% of energy, water and time.
FULL AQUASTOP SYSTEM
Two safety systems one in the tray and one in the hose to guarantee maximum security.
NEW CIM MOTOR
The new CIM Motor (Controlled Induction Motor) belongs to the brushless family of motors. Benefits:
• energy saving
• lower noise
• higher reliability
• higher spinning efficiency
HOT AND COLD WATER FILL
There is a saving of about 40% in energy and time consumption when filling the washer with hot and cold water when compared to cold water only.
CAPACITY WASHING: 10kg
DIMENSIONS UNPACKED: 965x686x785mm
HEATING POWER: 2050 W / 230V 50Hz 10A
LENGTH OF CORD: 150 cm
SPEED SPIN: 1000 rpm
WEIGHT UNPACKED: 105 kg
HOT FILL: Yes
AQUASTOP SYSTEM: Full Aquastop System
DRUM ENTRANCE: 395mm
DRUM VOLUME: 92 l
DRUM MATERIAL: Stainless Steel
OPENING ANGLE: 150°
DOOR HINGE: Left
DETERGENT DISPENSERS: 3
DETERGENT DRAWER: Microban
DIRECT INFLOW SYSTEM: Yes
WOOL CRADLE: Yes
FOAM CONTROL: Yes
IMBALANCE CORRECTION SYSTEM: Yes
FILTER: Yes
ACCESS TO PUMP: Yes
CONTROL SYSTEM: Electronic
WASHING CYCLE FLOW BAR: Yes
ENERGY EFFICIENCY CLASS: A
ENERGY CONSUMPTION WASHING: 1,57 KWh
WASHING PERFORMANCE CLASS: A
WATER CONSUMPTION WASHING: 85 l
SPIN DRYING CLASS: B
REST HUMIDITY: 52 %
NOISE WASHING: 60 dBA
NOISE SPINNING: 74 dBA
SPIN SPEED REDUCTION: Yes
RINSE HOLD: Yes
INTENSIVE RINSE: Yes
PREWASH: Yes
ECO: Yes
EASY IRONING: Yes
REMAINING TIME INDICATION: Yes
START DELAY: Continuous
RESET BUTTON: Yes
FAVOURITES BUTTON Yes
NR OF PROGRAMS: 15
ECOBALL: Yes
ANALOGUE PRESSURE SENSOR: Yes
CIM MOTOR: Yes
DOOR CLOSED SAFETY INDICATION LED: Yes
WASH OPTIMIZATION: Sensor Technology
AUTOMATIC ADJUSTABLE WATER LEVEL: Yes
TEMPERATURE ADJUSTABLE PM: Steps
SPIN SPEED ADJUSTABLE PM: Variable
Made in Germany.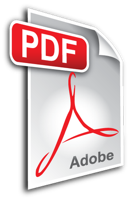 Want to be sure you're paying the lowest price?
We guarantee it.

We are making everything possible to provide you the best products on the lowest prices possible. Due to the higher number of products in our store we think that is possible some of the prices on our products to not be accurate.

If you find one of our products with lower price than ours, please use this form. We will compare the prices and will offer you the product on the same price!
Here's how it works:

1. Found a cheaper price?
2. Ask us for a price match - Just fill out the form and we'll check the details.
3. If you are correct, we will offer you the product for the same price and you can enjoy your stay knowing you got the lowest price.
Prašome užpildyti žemiau esančią formą:
*
Privalomi laukai
1692,62 €
Be PVM: 1398,86 €