2 group espresso coffee machine "Astoria" Gloria AEP2
3000,00 €
Ex Tax: 2479,34 €

2 group espresso coffee machine "Astoria" Gloria AEP2
2 group espresso coffee machine "Astoria" Gloria AEP2
2 group espresso coffee machine "Astoria" Gloria AEP2
Electromechanical control
Dimensions: 890x560x580 mm
Power: 3.9 kW / 230 V 1F or 400 V 3F
Copper tank capacity: 10.5 L
Boiler and pipes made of copper; brass pipe fittings
Dual gauges for boiler and pump pressure control
Indicator light to indicate the machine is
The water level boiler: automatic
2 steam taps frothing with automatic switch-off
1 hot water tap
Standard: external volumetric pump-motor (built in for the additional costs)
Pressure and vacuum release valves
Thermal and pressure switches
Connects to water supply and sewerage
Ergonomic filter holder with chromium plating and Astoria brand, for a touch of elegance and personality
Body with panels in stainless steel and side panels in polyurethane resins
Body color by choice: light blue, black, gray and chrome
For an additional charge, you can buy with gas heating, raised groups, led lights on the work surface, etc.
Version with gas heating - can be heated is mixed gas + electricity or separately
Weight: 74 kg
Made in Italy.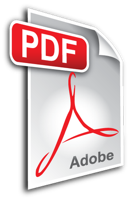 Want to be sure you're paying the lowest price?
We guarantee it.

We are making everything possible to provide you the best products on the lowest prices possible. Due to the higher number of products in our store we think that is possible some of the prices on our products to not be accurate.

If you find one of our products with lower price than ours, please use this form. We will compare the prices and will offer you the product on the same price!
Here's how it works:

1. Found a cheaper price?
2. Ask us for a price match - Just fill out the form and we'll check the details.
3. If you are correct, we will offer you the product for the same price and you can enjoy your stay knowing you got the lowest price.
---
Related Products