Cutter "Sirman" C15 Da Banco (14.5 L)
2190,10 €
Ex Tax: 1810,00 €

Cutter "Sirman" C15 Da Banco (14.5 L)
Cutter "Sirman" C15 Da Banco (14.5 L)
Cutter "Sirman" C15 Da Banco
Bowl capacity: 14.5 L
Bowl filling level: 8.2 L
Revolutions: model C15 Da Banco - 2800, model C15 V2 Da Banco - 1400/2800
Power: 2.94 kW / 400 V
Dimensions: 380x610x530 m
Net weight: 52 kg
Detached motor and bowl for a better thermal insulation
High efficiency ventilated motor for continuous operation
Safe operations ensured by a system of micro switches on the lid
Lid with opening to add ingredients during operation
See-through lexan lid
S/S bowl with handles and heavy bottom
Strong AISI 430 steel construction
Strong cutlery steel knives
Standard: spatula and sharpening stones
Variotronic: speed control with stabilizer
C15 available with 2 speeds
C15 HP7 with steplessly variable-speed drive and inverter as a standard
Optional: serrated knives, emulsifying knives, knives for pesto sauce and knives to mix dough.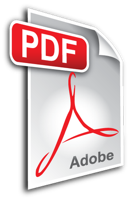 ​
Want to be sure you're paying the lowest price?
We guarantee it.

We are making everything possible to provide you the best products on the lowest prices possible. Due to the higher number of products in our store we think that is possible some of the prices on our products to not be accurate.

If you find one of our products with lower price than ours, please use this form. We will compare the prices and will offer you the product on the same price!
Here's how it works:

1. Found a cheaper price?
2. Ask us for a price match - Just fill out the form and we'll check the details.
3. If you are correct, we will offer you the product for the same price and you can enjoy your stay knowing you got the lowest price.
---
Related Products