Electric frying pan "Gort" 60 L
2662,00 €
Ex Tax: 2200,00 €

Electric frying pan "Gort" 60 L
Electric frying pan "Gort" 60 L
Electric frying pan "Gort"
Capacity: 60 liters
Power: 9.6 kW / 400 V
Working surface : 705x463 mm (0,33 m²)
The working surface is available on request: steel FE 510 or stainless steel AISI 304
Inner pan dimensions: 705x463x195 mm
External dimensions: 800x730+126x850 mm
Shared Dimensions lifting the lid: 800x950x1590 mm
Infinitely variable temperature adjustment: 120 °C to 280 °C
water filling of the pan by a push button and integrated tap
thermal protection of heating plate against overheating easy and comfortable cleaning
lid with ergonomic handle
manual tilting for easy drainage
Electrical protection class I
casing and pan made of stainless steel
Rounded inner edges of the bowl - made at a radius of 14 degrees
Ability to set cover in any position in terms of its opening
Power supply cords placed outside the work (on the back of the pan)
manual tilting for easy drainage
Made in Poland.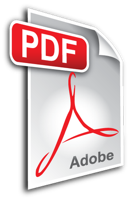 Want to be sure you're paying the lowest price?
We guarantee it.

We are making everything possible to provide you the best products on the lowest prices possible. Due to the higher number of products in our store we think that is possible some of the prices on our products to not be accurate.

If you find one of our products with lower price than ours, please use this form. We will compare the prices and will offer you the product on the same price!
Here's how it works:

1. Found a cheaper price?
2. Ask us for a price match - Just fill out the form and we'll check the details.
3. If you are correct, we will offer you the product for the same price and you can enjoy your stay knowing you got the lowest price.
---
Related Products