Electric rotating slicer "Potis" Ecoline S 120 Plus
617,00 €
Ex Tax: 509,92 €
Electric rotating slicer "Potis" Ecoline S 120 Plus
Electric rotating slicer "Potis" Ecoline S 120 Plus
Electric rotating slicer "Potis" Ecoline S 120 Plus
For professional cutting of gyros, kebab, döner, chicken/turkey kebab and shoarma.
Cutting capacity up to 60 kg meat per day
Power: 120 W (KB)
Nominal speed: 6500 U/min
Cutting depth, continuously adjustable: 1 - 10 mm
Weight of handset: 870 g
Made in Germany.
Features:
Functional, ergonomic hygienic design 
Rugged, extremely light 
Microprocessor controlled smooth start 
Wear-resistant switch 
Splash guard (patent) 
Product Content:
Adapter 
Adapter replacement fuse
Sharpener
Blade replacement fixing pin
Available at an additional cost:
Round blade SATINVR, ø 80 mm, 2 pieces
Stainless steel placement plate
Professional sharpener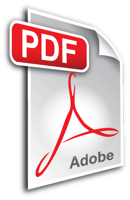 Want to be sure you're paying the lowest price?
We guarantee it.

We are making everything possible to provide you the best products on the lowest prices possible. Due to the higher number of products in our store we think that is possible some of the prices on our products to not be accurate.

If you find one of our products with lower price than ours, please use this form. We will compare the prices and will offer you the product on the same price!
Here's how it works:

1. Found a cheaper price?
2. Ask us for a price match - Just fill out the form and we'll check the details.
3. If you are correct, we will offer you the product for the same price and you can enjoy your stay knowing you got the lowest price.
---
Related Products