Freezer "Coolhead" RNX 600
1027,29 €
Ex Tax: 849,00 €

Freezer "Coolhead" RNX 600
Freezer "Coolhead" RNX 600
Freezer "Coolhead" RNX 600
Dimensions: 775×720×1885 mm
Capacity: 590 liters
Temperature: -18 °C ~ -24 °C
Electricity consumption kW/24val.: 3.2
Shelves: 7 x 650x530 mm (GN 2/1)
Compressor: ZEL, refrigerant: R134a
The new generation of electronic control panel "Dixell Blue Line"
Digital thermometer
Oil cool compressor
The door lock
Self closing door
Handle along door profile
Removable gasket
Stainless steel exterior
Foaming agent cyclopentane
Weight: 106 kg
Italy.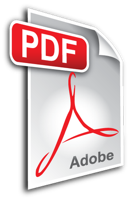 Want to be sure you're paying the lowest price?
We guarantee it.

We are making everything possible to provide you the best products on the lowest prices possible. Due to the higher number of products in our store we think that is possible some of the prices on our products to not be accurate.

If you find one of our products with lower price than ours, please use this form. We will compare the prices and will offer you the product on the same price!
Here's how it works:

1. Found a cheaper price?
2. Ask us for a price match - Just fill out the form and we'll check the details.
3. If you are correct, we will offer you the product for the same price and you can enjoy your stay knowing you got the lowest price.
---
Related Products