Ice crusher "Quamar" R08
510,00 €
Ex Tax: 421,49 €
Ice crusher "Quamar" R08
Ice crusher "Quamar" R08
Thanks to the refined aesthetic, the structure and the blades in stainless steel, the base in marble, the powerful and silent gearmotor this ice breaker, made for the professional use, finds its natural employment in pubs, bars, discotheques, restaurants and in all those premises where the preparation of cocktails, fruit and fresh fish is required. The substantial difference with the most traditional ice crusher T60 is in the greater dimension of the ice that, broken and not crushed, has a longer duration before the melting.
Ice crusher QUAMAR R08
Dimensions: 200x320x490
Power: 1.8 kW / 230 V
Revolutions per minute.: 66
Weight: 10 kg
Structure and the blades in stainless steel
Base in marble
Made in Italy.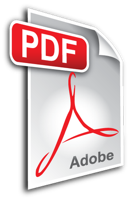 Want to be sure you're paying the lowest price?
We guarantee it.

We are making everything possible to provide you the best products on the lowest prices possible. Due to the higher number of products in our store we think that is possible some of the prices on our products to not be accurate.

If you find one of our products with lower price than ours, please use this form. We will compare the prices and will offer you the product on the same price!
Here's how it works:

1. Found a cheaper price?
2. Ask us for a price match - Just fill out the form and we'll check the details.
3. If you are correct, we will offer you the product for the same price and you can enjoy your stay knowing you got the lowest price.
---
Related Products