Pizza oven "Pizza Group" ENTRY MAX 12L
2238,00 €
Ex Tax: 1849,59 €

Pizza oven "Pizza Group" ENTRY MAX 12L
Pizza oven "Pizza Group" ENTRY MAX 12L
Pizza oven "Pizza Group" ENTRY MAX 12L
2 fully independent chamber
Capacity: 8x33 cm
External dimensions: 1340x920x680 mm
Camera dimensions: 1050x700x150 mm
Package dimensions: 102x990x820 mm
Total power: 19.8 kW / 400 V
Heating power top: 5.4 kW x 2
Heating power bottom: 4.5 kW x 2
Maximum operating temperature: 450 ° C
The floor: fire-resistant stone
2 mechanical thermocontrollers
2 mechanical thermostats
2 voltage switches
Heating indicator
Indoor Lighting
Pressed mineral wool insulation
The front panel and doors are made of stainless steel
Net weight: 177 kg
Made in Italy.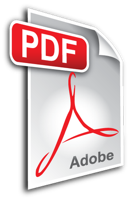 These are electric ovens with a top refractory surface and steel armoured heating elements installed at decreasing intervals (except for models 4 and 8) on the top to minimise the drop in temperature in the areas near the opening. There are 8 models (4 single-chamber and 4 double-chamber) with different chamber dimensions. Up to 2 single-chamber ovens can be placed on top of each other without the need for an exhauster connection. These ovens have a stainless steel front and stainless steel door with glass, with a mechanical ther- mometer, two mechanical thermostats per chamber, heat resistant light and a main switch for each chamber. Therefore, each chamber is fully independent. The insulation is evaporated fibreglass. The 6L, 9, 12L and 18 models are fitted with a large front handle, whereas the other models have a handle on the left side. Upon request they can be produced in a "full refractory stone" version and for single-phase operation (some models only).
Want to be sure you're paying the lowest price?
We guarantee it.

We are making everything possible to provide you the best products on the lowest prices possible. Due to the higher number of products in our store we think that is possible some of the prices on our products to not be accurate.

If you find one of our products with lower price than ours, please use this form. We will compare the prices and will offer you the product on the same price!
Here's how it works:

1. Found a cheaper price?
2. Ask us for a price match - Just fill out the form and we'll check the details.
3. If you are correct, we will offer you the product for the same price and you can enjoy your stay knowing you got the lowest price.
---
Related Products