Professional medium spin washer "Danube International" WEM14
4800,00 €
Ex Tax: 3966,94 €

Professional medium spin washer "Danube International" WEM14
Professional medium spin washer "Danube International" WEM14
Professional medium spin washer "Danube International" WEM14
Load capacity (1:9 1:10): 14-13 kg
Drum volume: 130 l
Drum diameter: 620 mm
Drum Depth: 430 mm
Washing speed: 50 r.p.m.
Spining speed: 760 r.p.m.
G Factor: 200
Height center door: 570 mm
Height base door: 310 mm
Door diameter Ø: 373 mm
Motor: 1.5 kW
Heating: 9.5 kW
Max. power (Electric model): 6.25 kW / 400 V
Dimensions: 719x830x1158 mm
Water inlet: 3/4"
Drain: 80/3" mm/inch
Maximum water consumption: 168 v
Emergency stop

Net weight: 239 kg
Made in France.
Medium spin rigid-mounted washer extractor
It is important tofix the machine to the  oor (anchoring base included)
Body, drum and tub in stainless steel
Detergent dispenser with 4 compartments
8 signals for automatic liquid dosing, programmable in time and delay
3 water inlets
These machines have electronic control of imbalance with frequency inverter, that detects the unbalanced load before spinning
Standard frequency: 50 - 60 Hz
New microprocessor EASY TOUCH with touch screen
26 preset programs
Possibility of programming, exporting and importing programs without limit, software updates, through USB port, using USB drive
Traceability standard: All washing process (temperatures, water levels) is stored in the washer and can be extracted to a PC by means of a USB drive
RS-485 serial communication port for monitoring / remote management
Wet Cleaning standard in the microprocessor: fully adjustable water levels and washing speed for delicate
Optimal loading standard to optimize water and chemicals consumptions
LOADING AID feature with water and rotation control for easy loading of the linen
Self-service version available by installing a central pay or coin meter on the standard model
CE, WRAS and GOST approved product. Optional version for
ETL certified product
Drain pump kit for models WEM11 and WEM14
Relay card with 6 extra dosing signals: total of 14 signals in the machine
Steam kit to transform an electric or hot water heated machine into steam version
Self-Service Kits: Coiner and box; Central pay; Delayed opening door option in case of power outage
Ship voltage for electric models: 440V III 50/60 Hz No neutral or 480V III 50/60 Hz No neutral.
THE PERFECT BALANCE BETWEEN QUALITY AND PRICE
Designed for those professionals who need a machine with top performance at a competitive price, or who need a hard mounted machine, like self-service laundries or ships.
Danube medium spin washers (G factor= 200) stand out for their high levels of water extraction, very low noise level and vibration-free operation.
These heavy-duty models allow a minimum energetic cost with the help of an efficient programming and of the imbalance control through frequency inverter.
Their strong tubular construction and long-lasting components make these machines of the utmost reliability.
This range is available from 11 to 27 kg capacity.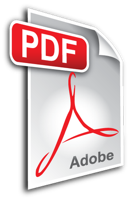 Want to be sure you're paying the lowest price?
We guarantee it.

We are making everything possible to provide you the best products on the lowest prices possible. Due to the higher number of products in our store we think that is possible some of the prices on our products to not be accurate.

If you find one of our products with lower price than ours, please use this form. We will compare the prices and will offer you the product on the same price!
Here's how it works:

1. Found a cheaper price?
2. Ask us for a price match - Just fill out the form and we'll check the details.
3. If you are correct, we will offer you the product for the same price and you can enjoy your stay knowing you got the lowest price.
---
Related Products